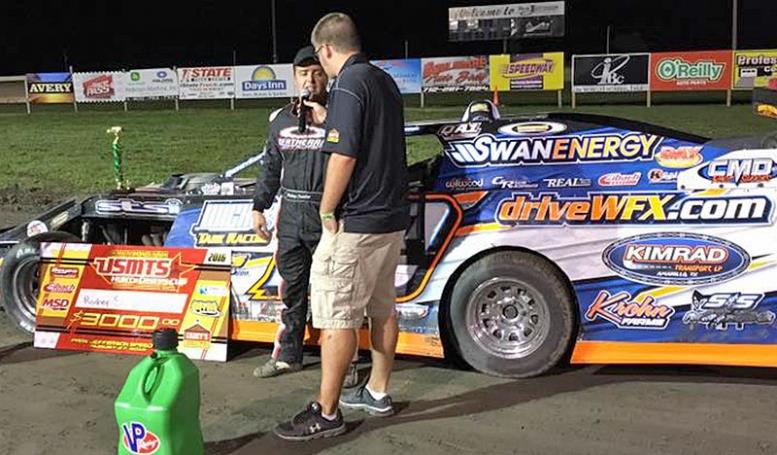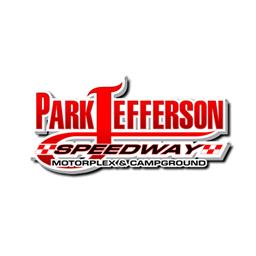 8/28/2016
Park Jefferson International Speedway
---
Rodney Sanders picks up Park Jefferson USMTS Feature
Rodney Sanders of Happy, Texas picked up the checkered flag as the USMTS returned to Park Jefferson Speedway this past Saturday Night courtesy of sponsor Ideal Wheels. Sanders came from deep in the field, starting in 12th place, but took first over a field of 31 modifieds with drivers coming from all across the country to battle at Park Jefferson. Iowa native Jesse Sobbing led the 42 lap feature to the green flag and held on to the lead for much of the race, fending off challenges from Jason Hughes and Sanders, before a late race caution hit. After the caution, Sanders utilized the low side of the speedway to execute a slide job on Sobbing to defeat the Home Pride 99 car. Rounding out the top five were Jason Hughes, Ricky Thornton and Stormy Scott.
Jack Dover utilized a power slide job on the 5th lap to run away with the Nebraska 360 vs MSTS Sprint Car feature over a 21 car field. Dovers dominance at Park Jefferson has been superb over the past 2 years as he has swept the first 2 rounds of the North v South Shootout. Jordan Boston and Wisner, Nebraska Seth Brahmer rounded out the top 3.
It was Reece Coffee who was able to take the Schaeffer Oil Sport Mod feature win at Park Jefferson, with a late race pass of Kirk Beatty. Coffee was able to overcome Beatty after a slip up at the entrance of corner three. Coffee took the win over Kole Nordquist and Todd Boulware.
It was Andrew Harris who was shot out of a cannon who dominated the Sport Compact Feature. Harris, who just missed the point championship, was able to quickly get to the front and took home the victory over Joe Blake and Max Bonine.
Park Jefferson Speedway returns to action this Saturday Night for the Road to the Iron Cup sponsored by Sea Foam. All five IMCA classes will be in action along with the Sioux Falls based Late Model Stockcar Series. Gates open at 5 with racing at 7. Tickets for adults will be $10 and children and seniors 70+ will be $1.
---
Submitted By: Adam Adamson
Back to News