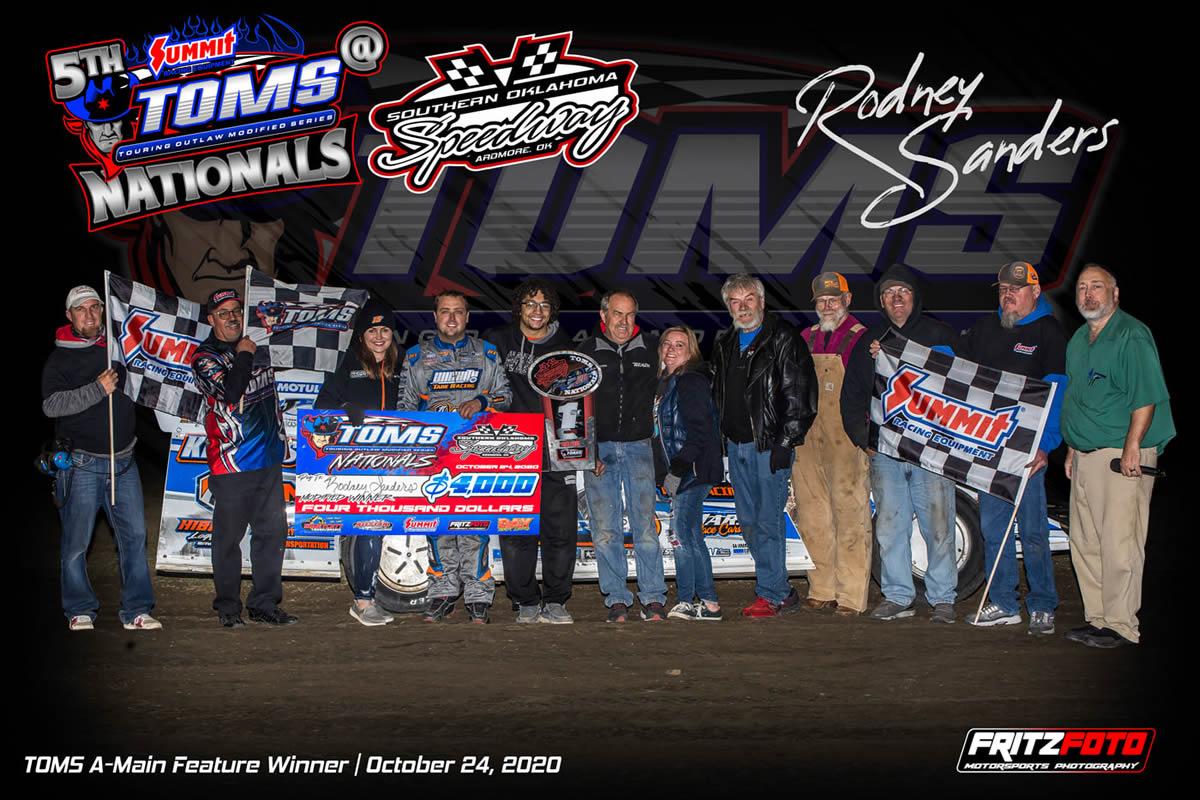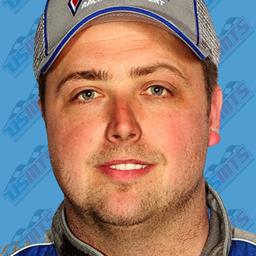 ---
Rodney Sanders double dips at Ardmore in TOMS Nationals
Twenty for the twenty. Rodney sanders collected two wins on Saturday night at Southern Oklahoma Speedway that would increase his win tally for the season to twenty. (Fritz photo)
Sanders drove his Wichita Tank Racing No. 20 Kenny's Tile/ ARMI Contractors/ MB Customs/ Hatfield Racing Engine Modified to a $4,500 triumph in the Touring Outlaw Modified Series – TOMS Nationals. He also claimed a $1,500 payday in the Sport Modified division.
"We had a great weekend in Ardmore, picking up the win in the mod and sport mod," Sanders commented. "Thank you to all of our sponsors and a special thanks to Chance McDaniel for letting me drive his sport mod."
On Friday Rodney Sanders visited Southern Oklahoma Speedway in Ardmore, Okla., pulling double duty in the Modified and Sport Modified ranks for the TOMS Nationals.
With the stout field of 52 Touring Outlaw Modified Series (TOMS) entries competing in two rounds of heat races, Sanders jumped up two spots in his first round to pick up the 12-lap victory. Passing five cars in his second heat to record the win, Rodney locked into the Dash on Saturday night.
Powering Chance McDaniel's No. 02S entry in the Sport Modified ranks, Rodney followed up a runner-up finish in his first heat with a 10-lap victory in his second round. The finishes positioned him third on the starting grid for the Saturday night's finale.
Improving three spots in the Dash to finish third, Sanders locked onto the second row for the TOMS Nationals. Outrunning Tanner Mullens, Sanders rolled to his 19th win of the season over Mullens, Colby Smith, Cole Traugott, and Kevin Rutherford. He earned $4,500.
In the Sport Modified finale, Sanders fended off a charging Jared Baird in the 30-lapper to secure his second win of the night and 20th of 2020. Taking the checkers ahead of Baird, Shelby Williams, Tate Butler, and Jeramie Cox, Sanders bagged $1,500.
For more results from these events, please visit www.SouthernOklahomaSpeedway.com and www.TouringMods.com.
Back to News