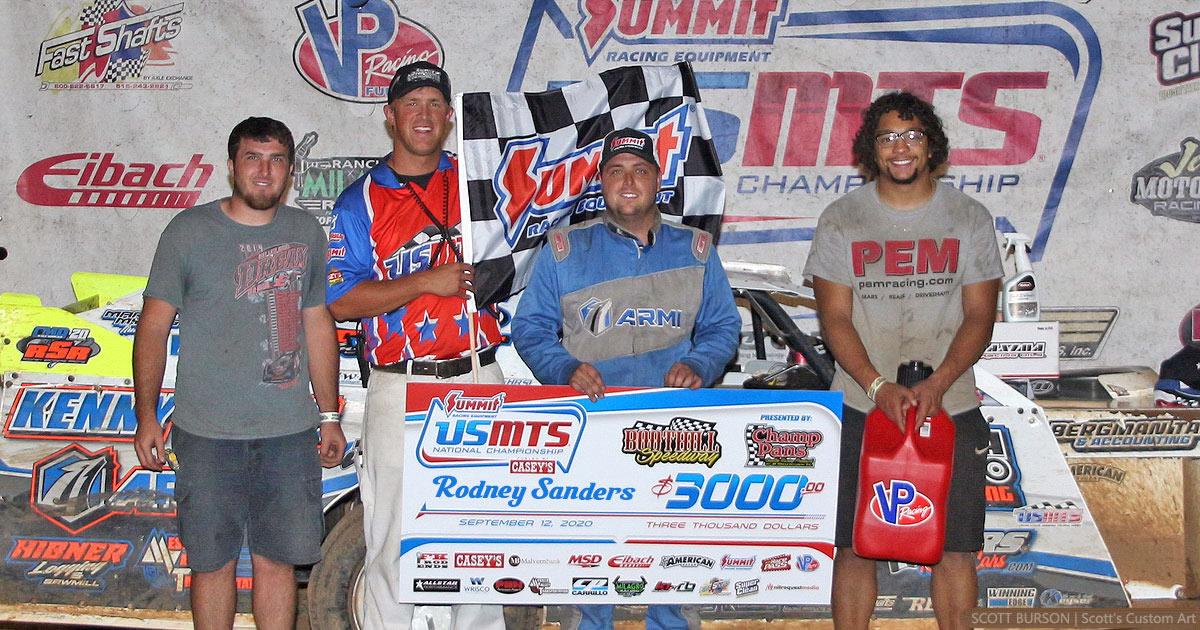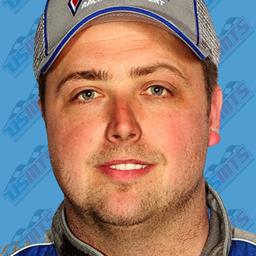 ---
Sanders cruises to Boothill checkers in I-20 Showdown
Rodney Sanders inched closer to his fourth-career United States Modified Touring Series (UMSTS) national title Saturday after collecting his tenth tour victory of 2020 at Boothill Speedway in Greenwood, La.
The driver of the Wichita Tank Racing No. 20 Kenny's Tile/ ARMI Contractors/ MB Customs/ Hatfield Racing Engine Modified now has 25 Top-5 and 34 Top-10 efforts in 35 USMTS starts this season. Sanders can secure his second-straight USMTS crown by finishing inside the Top-10 in each of the remaining tour events.
"It was a great weekend for us," Sanders recollected. "We're getting closer to the championship; we just need to keep this consistency going and finish strong. I never dreamed that I'd win even one USMTS championship and now were on the cusp of our fourth. Thank you to everyone who has made this possible. I'm looking forward to Deer Creek next week."
Following the USMTS on a southern swing, Rodney Sanders made the trip to Ark-La-Tex Speedway in Vivian, La. Friday night for the eighth annual Cajun Clash. Passing seven cars in his heat race to place second behind Dereck Ramirez, Rodney locked into the sixth-starting position for the $3,000-to-win A-Main.
With race-winner Zack VanderBeek leading flag-to-flag, Sanders marched forward four spots to notch a runner-up finish behind VanderBeek with Brooks Strength, Cade Dillard, and Joe Duvall completing the Top-5 finishers.
The following night at Boothill Speedway in Greenwood, La. for the I-20 Showdown, Sanders secured his spot in the main event with a runner-up finish in his heat race behind Chris Henigan. (Scott Burson photo | Scott's Custom Art)
Sneaking past polesitter Terry Phillips on the second lap, Rodney led the remaining 39 circuits to capture his 17th overall win of the season. Dereck Ramirez, Tanner Mullens, Zack VanderBeek, and Tyler Wolff trailed him to the checkers in the 40-lap affair.
For the final round of the tripleheader weekend, Sanders stopped at RPM Speedway in Crandall, Texas Sunday afternoon. Picking up an 8-lap heat race victory over Jason Ingalls, Rodney eanred the third-starting position for the $2,500-to-win finale.
Jumping up one spot in the 40-lap affair, Sanders scored a second-place finish behind Dereck Ramirez with Jason Ingalls, Jake Gallardo, and Jason Hughes rounding out the Top-5.
The USMTS will have a weekend off before the 22nd Annual Featherlite Fall Jamboree takes place Friday and Saturday, September 25-26 at Deer Creek Speedway in Spring Valley, Minn. Shortened to just two days this year amid the Covid-19 pandemic, the mega-event will be the next-to-last points races in the hunt for the USMTS National Championship.
Rodney has built a 179-point lead over Dereck Ramirez atop the latest USMTS National Championship point standings. For more results from these events, please visit www.USMTS.com.
Back to News