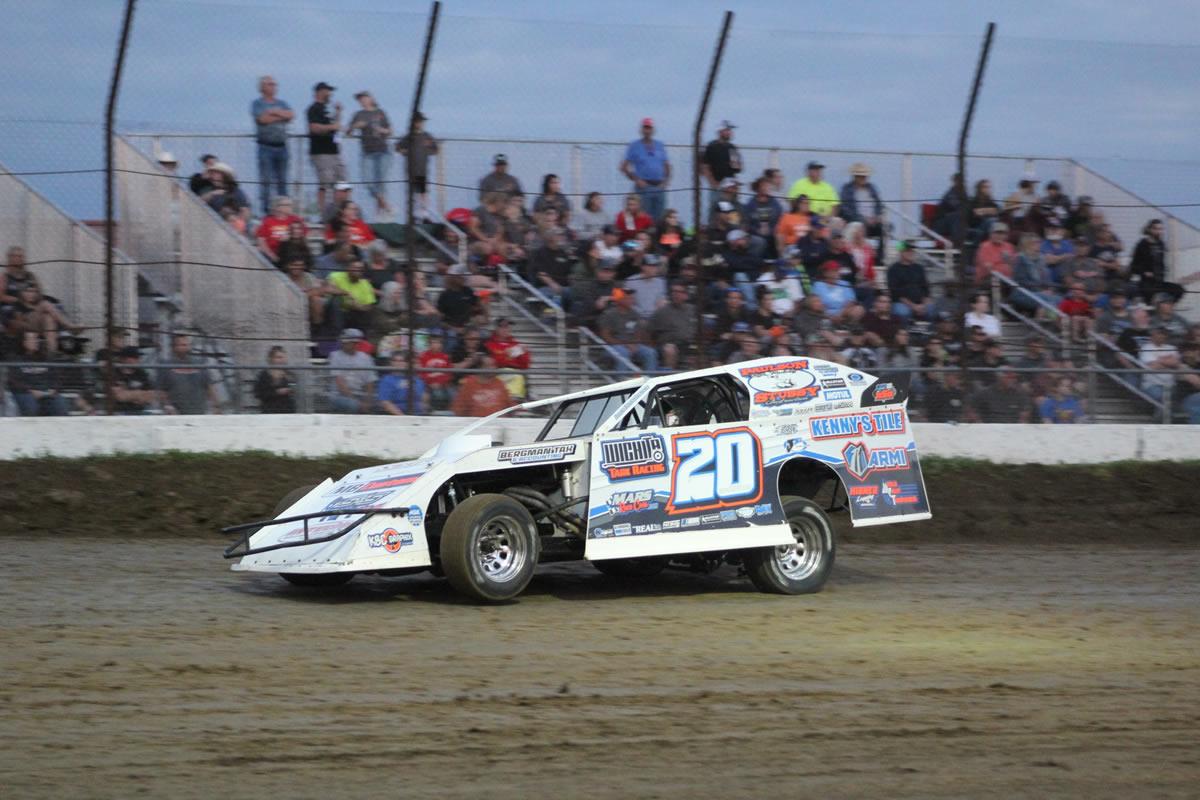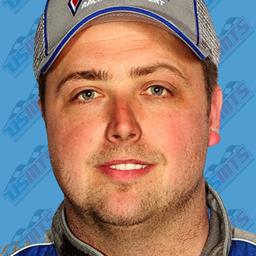 ---
Rodney Sanders Bags Eighth Win of the Season at Central Missouri
Rodney Sanders increased his win tally this season to eight on Saturday night with a United States Racing Association (USRA) Modified victory at Central Missouri Speedway (Warrensburg, Mo.).
Sanders also drove his Wichita Tank Racing No. 20 Kenny's Tile/ ARMI Contractors/ MB Customs/ Hatfield Racing Engine Modified to podium finishes at Lakeside Speedway (Kansas City, Kans.) and Humboldt (Kans.) Speedway.
"What a great weekend of racing," Sanders noted. "We've had a really good car all year and it continued to show over the weekend with three podium finishes. I'm looking forward to carrying that momentum into this week's USMTS events. A very special thanks goes out to everyone who supports this team."
Rodney Sanders invaded Lakeside Speedway on Friday evening. Passing three cars in his heat race, Sanders posted a third-place finish, which positioned him fifth on the starting grid for the opening night feature. Improving three spots in the 20-lap affair, Rodney notched a runner-up finish behind Darron Fuqua with Tyler Hibner, Rodney Schweizer, and Austin Siebert rounding out the Top-5. (Bobby Raybourn photo)
The following night at Central Missouri Speedway, Rodney secured his spot into the main event with an 8-lap heat race victory. After taking command of the lead early, Sanders held off the field following a late race restart on lap 20 to register his eighth win of the season. Tim Karrick, Dean Wille, Terry Schultz, and Dustin Hodges trailed him to the checkers in the 25-lap affair.
On Sunday afternoon at Humboldt Speedway, Sanders locked his spot into the 20-lap feature with a third-place finish in his heat. Jumping up two positions, Rodney scored a third place finish behind Tanner Mullens and Tyler Wolff with Paden Phillips and Jared Russell completing the Top-5 finishers.
For more results from the event, please visit www.LakesideSpeedway.net, www.CentralMissouriSpeedway.net, and www.HumboldtSpeedway.com.
Back to News