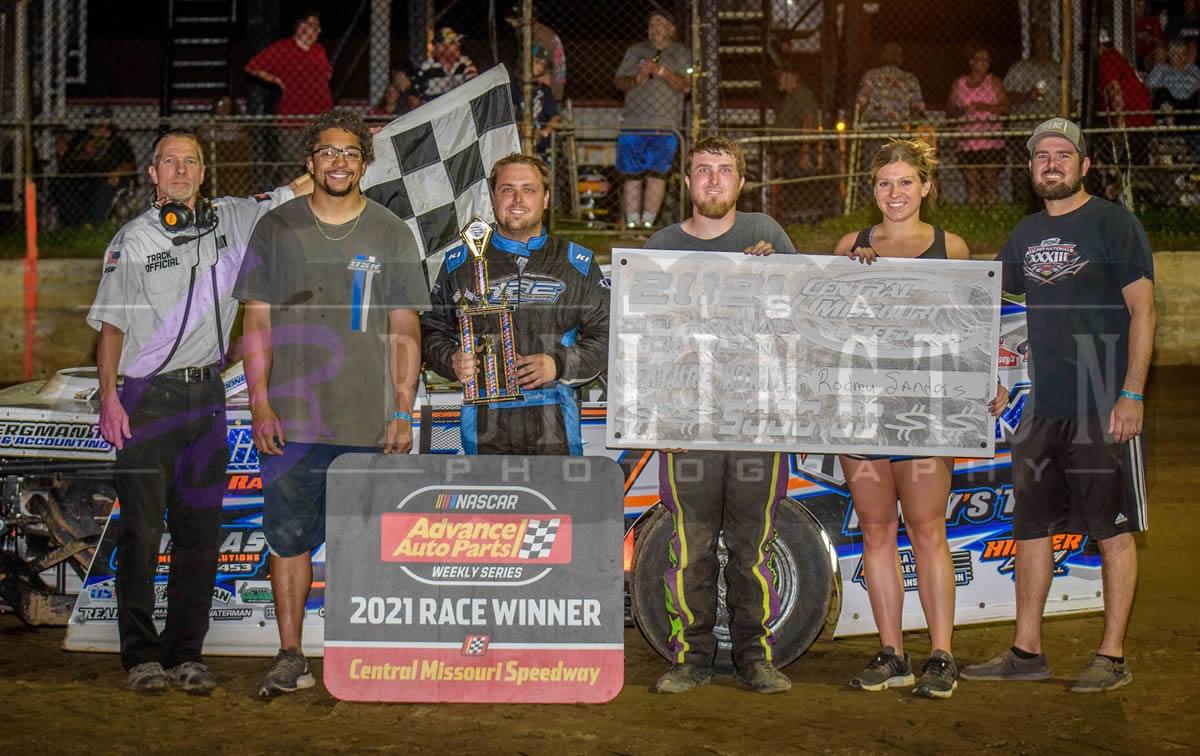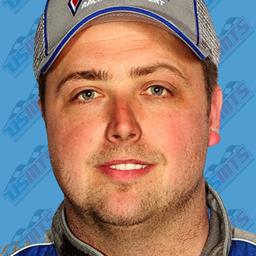 ---
Rodney Sanders records two-win weekend, pockets $7,500
Rodney Sanders visited Victory Lane twice over the extended holiday weekend in his Wichita Tank Racing No. 20 Kenny's Tile/ ARMI Contractors/ MB Customs/ Hatfield Racing Engine Modified.
His first win of the weekend came on Sunday evening in the $5,000-to-win Tom Wilson Memorial at Central Missouri Speedway before streaking to the $2,500 triumph on Monday evening at The Dirt Track at Texas Motor Speedway. With the victories, his 2021-win tally grew to eight.
"We logged a lot of miles this weekend, but it all paid off with a runner-up finish and a pair of wins. We had a great car all weekend. Thanks to everyone who supports our program and makes it possible," Sanders commented.
The Fourth of July special brought Rodney Sanders to Eagle Valley Speedway (Jim Falls, Wis.) on Friday afternoon to kick off his four-race weekend with a $5,023-to-win A-Main. Drawing 22 Modifieds, Sanders posted a runner-up finish in his heat behind Matt Leer, which positioned him eighth on the starting grid for the main event. He improved six spots in the 25-lap affair to register a runner-up finish, trailing Kevin Adams to the checkers. Michael Truscott, Mark Hanson, and Matt Leer completed the Top-5 finishers.
On Saturday night at Central Missouri Speedway (Warrensburg, Mo.) for the opening round of the 20th annual Tom Wilson Memorial, Rodney locked his spot into the $500-to-win scramble with a second-place finish in his heat. Pulling off on the eighth lap of the 20-lapper, Sanders was credited with an 18th-place outing.
The following night for the second round of the Tom Wilson Memorial, Sanders picked up a heat race win before charging to a scramble victory. Receiving the 13th-starting position for the A-Main, Rodney outran polesitter Gunner Martin in the 50-lap affair to capture his seventh win of the season and a $5,000 prize. He finished ahead of Martin, Randal Schiffelbein Jr., Jason Purlsey, and Dennis Elliott.
On Monday afternoon, Sanders ventured south to The Dirt Track at Texas Motor Speedway (Justin, Texas) for the inaugural event of the Texas Monday Series. Earning the pole position for the $2,500-to-win A-Main via preliminary action, Rodney dominated the 25-lapper to register his second win in as many nights and eighth of the season. Chris Huckeba, Jacob Gallardo, Kale Westover, and Fito Gallardo completed the Top-5 finishers.
Back to News