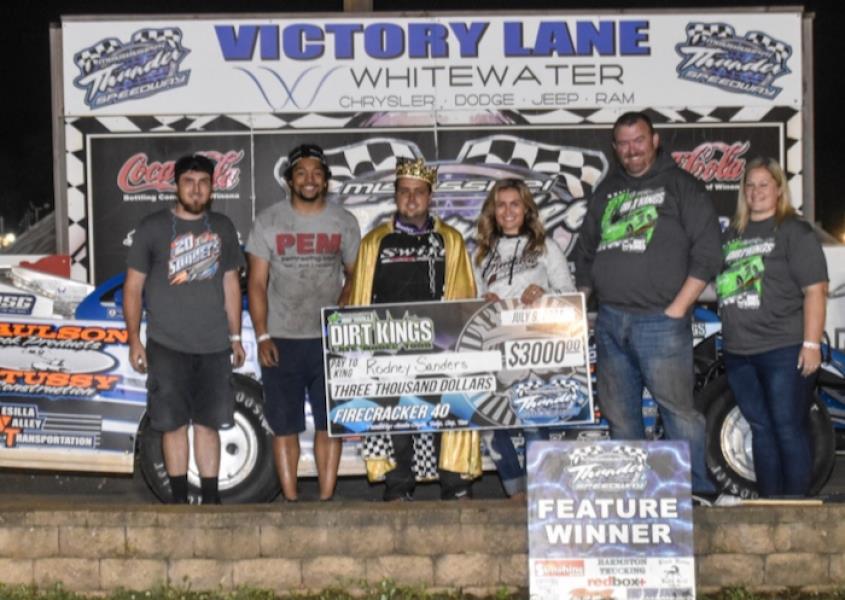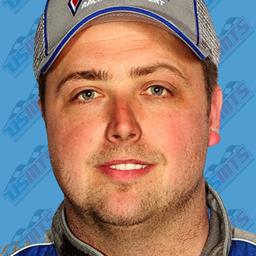 ---
Rodney Sanders sweeps Firecracker 40 at Mississippi Thunder
Rodney Sanders doubled down in Victory Lane on Friday night at Mississippi Thunder Speedway. He pocketed $3,000 for his first-career Dirt Kings Tour Late Model victory in his Paulson Rock Products / Stussy Construction No. 20 Wichita Tank Racing MB Customs Late Model.
Later that same night he parked his Wichita Tank Racing No. 20 Kenny's Tile/ ARMI Contractors/ MB Customs/ Hatfield Racing Engine Modified in the Winner's Circle as well.
"It was a heck of a week for me both personally and professionally. Earlier in the week I got engaged to my girlfriend and now fiancée Morgan, and then on Friday night we won both the Late Model and Modified feature at Mississippi Thunder Speedway,' Sanders said. "We had a fast car on Saturday night at Cedar Lake but got collected in a first-lap crash in the feature that ended our night. It was a bummer, but after all of the other good stuff that happened last week, it was hard to be too down about it.
"A big thanks goes out to everyone who supports this team. We have a big weekend of racing in front of us, and hopefully we can win some more big checks."
On Friday afternoon Rodney Sanders invaded Mississippi Thunder Speedway (Fountain City, Wis.), where he pulled double duty in both the Late Model and Modified ranks for the Firecracker 40.
In a field of 27 DiscountShopTowels.com Dirt Kings Tour Late Model entries, Rodney advanced two positions in his heat race to pick up the 10-lap victory. Earning the pole position for the feature, Sanders withstood a late-race charge from Jake Timm to capture his ninth win of the season and a $3,000 prize as he picked up his first-career win with the series. Jesse Glenz, James Giossi, Brett Swedberg, and Ron Berna rounded out the Top-5.
With a heat race win placing him second on the starting grid for the Modified feature, Rodney cruised to his 10th win of the season, which came ahead of Jake Timm, Josh Angst, Cory Crapser, and Dustin Sorensen.
Behind the wheel of his Paulson Stussy No. 20 Modified on Saturday evening at Cedar Lake Speedway (New Richmond, Wis.), Sanders locked his spot into the main event with a third-place finish in his heat but a lap-1 melee prevented him from completing a circuit in the 40-lapper. He was credited with a 24th-place finish.
Back to News