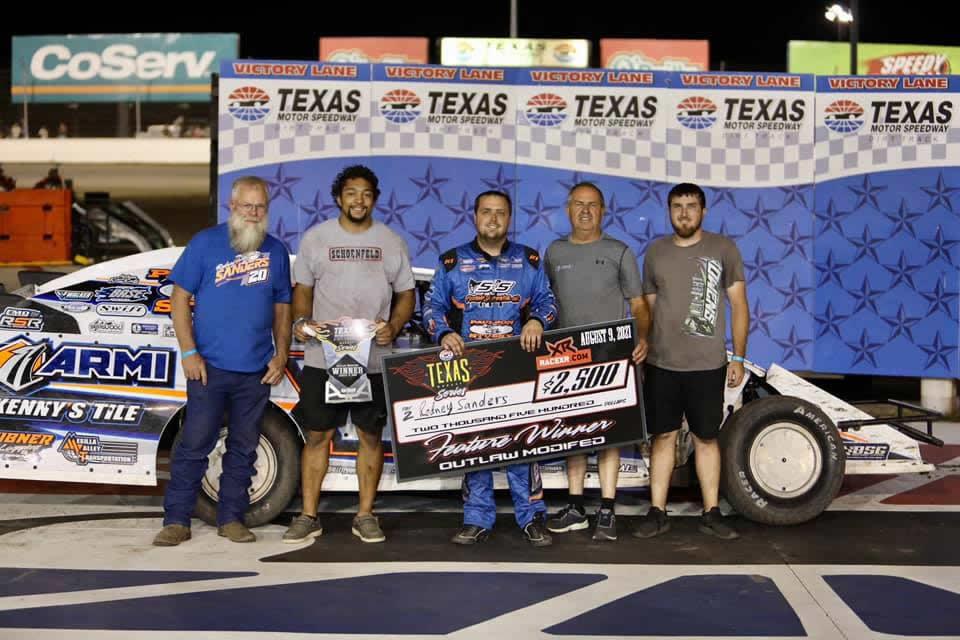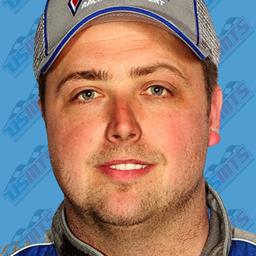 ---
Sanders remains unbeaten in Texas Monday Series
Monday night found Rodney Sanders remaining unbeaten in the Texas Monday Night Series at the Dirt Track at Texas Motor Speedway. The driver of the Wichita Tank Racing No. 20 Kenny's Tile/ ARMI Contractors/ MB Customs/ Hatfield Racing Engine Modified streaked to his fourth-straight Outlaw Modified win at the state-of-the-art oval and claimed $2,500 for his winning performance.
The victory marked his 14th of the 2021 campaign.
"The Dirt Track at Texas Motor Speedway has been good to our team so far this year, and we got another win Monday night. We're heading back there this Sunday and Monday for a pair of events, and hopefully we can keep the win streak alive," Sanders said. "A big thank you goes out to everyone, who supports our program and makes this success possible."
Rodney Sanders opened his busy weekend of racing by returning to competition with the United States Modified Touring Series (USMTS) on Thursday evening as 58 cars piled into the pit area at 81 Speedway (Kansas City, Kan.) for the 10th annual Sunflower Showdown. With a heat race victory positioning him sixth on the starting grid for the opening night feature, Sanders was up to second by the ninth circuit but was never able to overtake race-long pacesetter Cole Traugott in the 40-lapper. Tanner Mullens, Dereck Ramirez, and Lucas Schott rounded out the Top-5.
In a field of 51 cars on Friday afternoon at Humboldt Speedway (Humboldt, Kan.), Sanders secured his spot into the $10,000-to-win A-Main with a second-place finish in his heat. Coming one spot shy of a Top-5 finish in the 40-lap feature, Rodney passed three cars to place sixth.
For the Slick Mist Show-Me Shootout on Saturday at Lucas Oil Speedway (Wheatland, Mo.), Rodney's eight-lap heat race victory pinned him eighth on the starting grid for the feature. With $10,000 on the line, Sanders advanced forward five spots to register a third-place finish. He followed Dereck Ramirez and Dustin Sorensen across the line with Jake O'Neil and Carlos Ahumada Jr. rounding out the Top-5 finishers.
On Monday evening at The Dirt Track at Texas Motor Speedway (Justin, Texas), Sanders streaked to his fourth-straight victory in the Texas Monday Series to claim a $2,500 payday.
Rodney remains in third in the latest USMTS point standings.
Back to News