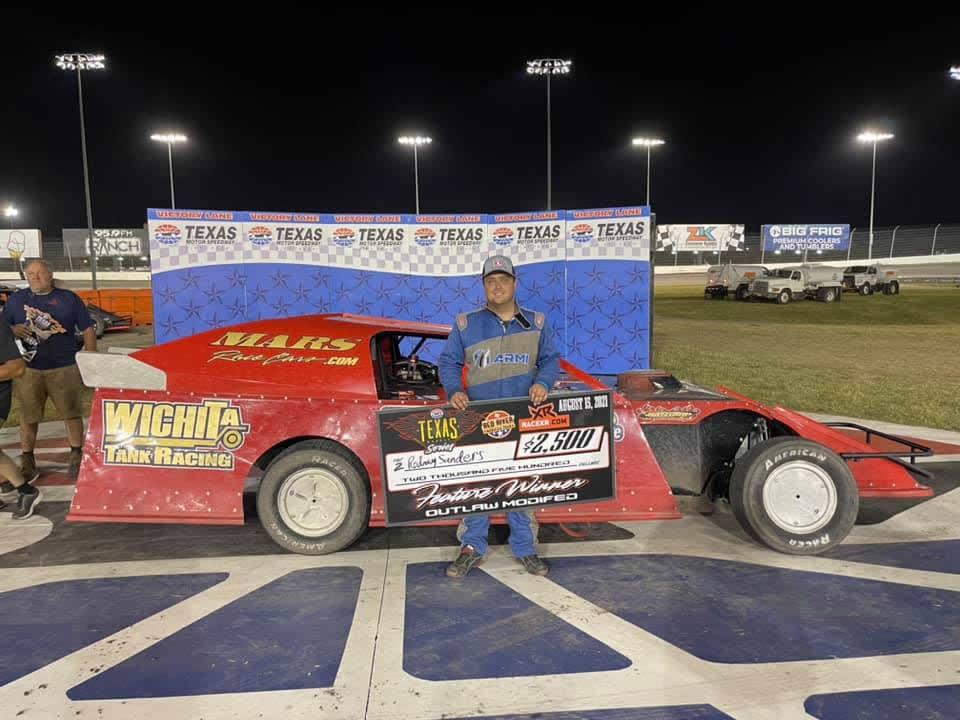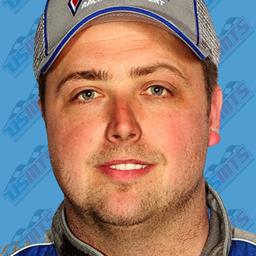 ---
Rodney Sanders records fifth-straight Texas Monday Series triumph
Rodney Sanders bagged his 15th win of 2021 on Sunday evening with a Red River Modified Tour victory at The Dirt Track at Texas Motor Speedway. The triumph was worth $2,500 and came aboard a David Tanner-owned Wichita Tank Racing MB Customs Modified.
"Well, unfortunately we saw our five-race win streak snapped on Monday night at The Dirt Track at Texas Motor Speedway, but we can't complain. We still finished second and got a win the night before. That place has really been good to us this year," Sanders said. "I really appreciate David Tanner letting me drive his car. He's always been a great friend and a great supporter of my racing program."
On Sunday afternoon, Rodney Sanders returned to the Dirt Track at Texas Motor Speedway (Justin, Texas) to pilot a David Tanner-owned Modified as the Red River Modified Tour collided with the Outlaw Modifieds for the third round of the five-race miniseries. Following a second-place finish in his heat, Sanders cruised to the 20-lap victory in the feature to keep his five-race win streak with the Texas Monday Series alive. He pocketed $2,500 for his 15th win of the 2021. Jake Gallardo, Fito Gallardo, Bo Day, and Kale Westover completed the Top-5 finishers.
Doing battle for another $2,500 top prize on Monday evening, Rodney posted a third-place finish in his heat race, which positioned him fifth on the starting grid for the feature. Unable to hold off a charging Lance Mari, Sanders notched a runner-up finish in the feature.
Back to News