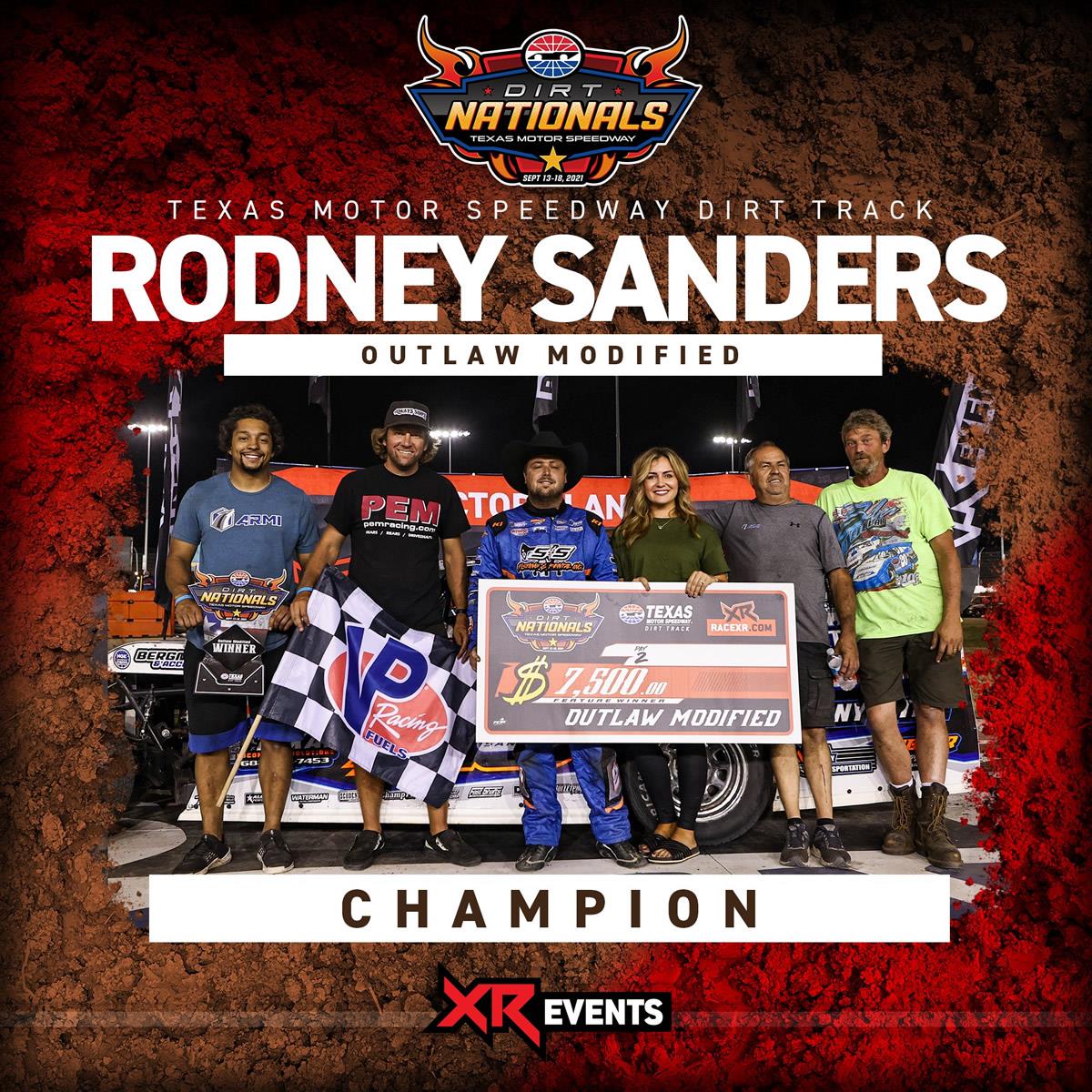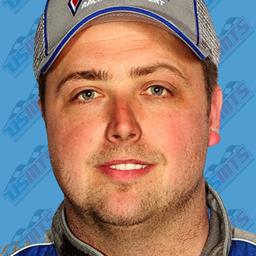 ---
Rodney Sanders wins Texas Dirt Nationals in Modified, Top-10 finish in Late Model
Rodney Sanders pocketed a $7,500 winner's check aboard his Wichita Tank Racing No. 20 Kenny's Tile/ ARMI Contractors/ MB Customs/ Hatfield Racing Engine Modified on Saturday night.
His latest victory came at The Dirt Track at Texas Motor Speedway in the finale for the inaugural Texas Dirt Nationals and marked his 17th win of the year.
"It was a long week, but a pretty good one for us. We hated to not get the $25,000 win in the Texas Monday finale on Friday night, but we rallied on Saturday to win the $7,500 in the Texas Dirt Nationals finale, so that was pretty cool," Sanders said. "Our weekend wasn't bad in the Late Model either. We're definitely looking forward to heading to Deer Creek Speedway this week for the Fall Jamboree. It's always one of my favorite events of the year."
Tuesday night found Rodney Sanders in action at Texas Motor Speedway (Fort Worth, Texas), where he was kicking off the inaugural Texas Dirt Nationals week with the Outlaw Modifieds.
Competing in a pair of preliminary features on Tuesday and Thursday, Sanders recorded a pair of runner-up finishes.
Friday night found Sanders pursuing a $25,000 top prize in the finale for the Texas Monday Series. Starting third in the feature, Sanders crossed the finish line in fourth behind Kale Westover, Jason Ingalls, and Bo Day.
On Saturday night, Sanders bounced back to charge from the pole in the Texas Dirt Nationals A-Main to capture the $7,500 prize and his 17th win of the season. Bobby Malchus, Kale Westover, Mike Hansen, and Bo Day trailed him to the checkers in the 25-lap affair.
In the Super Late Model ranks on Friday afternoon, Rodney edged his way into the $10,000-to-win preliminary feature with the fifth-and-final transfer spot in his heat race. Marching forward 10 spots, Sanders recorded a 10th-place finish.
On Saturday evening, Sanders' fifth-place finish in his heat race positioned him 20th on the starting grid for the Texas Dirt Nationals finale. Wheeling his way into the Top-10, Rodney passed 12 cars in the 30-lapper to register an eighth-place finish.
Back to News