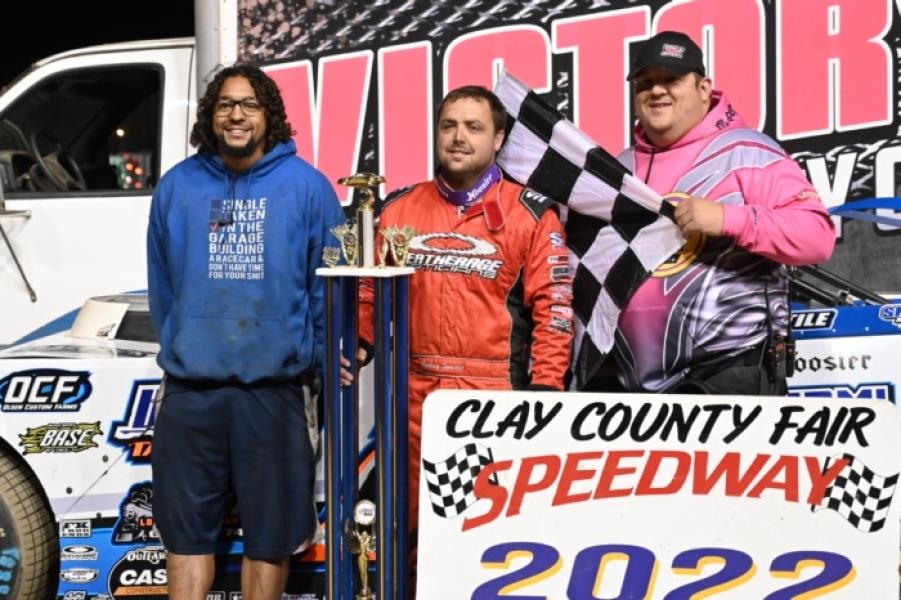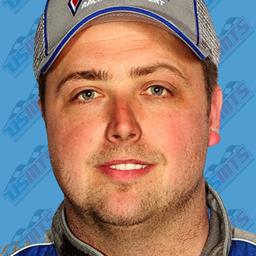 ---
Sanders parks Late Model in Tri-State victory lane at Clay County
Rodney Sanders first Late Model start in roughly four months resulted in his 12th overall win of the year on Thursday night at Clay County Fair Speedway. (Jamie Borkowski images)
The victory came in RepairableVehicles.com Tri-State Late Model Series action aboard his Wichita Tank Racing / Paulson Rock Products / Stussy Construction No. 20 Texas Locomotive Solutions / Kenny's Tile / ARMI Contractors/ MB Customs Late Model.
"Tyler ran a good race. He slipped up just a little bit, and we kinda made contact, but I felt like that's what I had to do to win the race," Sanders said. "This thing (Late Model) has been sitting for three or four months and we decided to get it out and bring it over here, so it all worked out. We'll be back in the Modified this coming weekend at Deer Creek Speedway for the (Fall) Jamboree, which is one of my favorite events of the year."
Making his first start aboard his Wichita Tank Racing No. 20 Late Model in over four months, Rodney Sanders visited Clay County Fair Speedway (Spencer, Iowa) on Tuesday evening to compete with the Repairable Vehicles.com Tri-State Late Model Series for the Deberg Concrete Battle of the Blue Ribbon.
With 27 Late Models entered, Sanders secured his spot into the main event with a fifth-to-first showing in his heat race.
Tracking down pacesetter Tyler McDonald on lap 17 of the finale, Rodney raced to his 12th win of the season and first of his career with the series. He collected $3,000 ahead of McDonald, Chad Olsen, Shane DeMey, and Corey Zeitner.
Full results from the event are available at www.DirtOnDirt.com .
This Thursday – Saturday the team will be competing at Deer Creek Speedway (Spring Valley, Minn.) in the 24th annual USMTS Featherlite Fall Jamboree. Weekend action includes a $3,000-to-win program on Thursday, a $5,000-to-win program on Friday, and a $12,000-to-win finale on Saturday.
Entering the weekend, Rodney is fifth in the latest series standings.
For more information regarding the weekend's action as well as complete series' standings, please visit www.USMTS.com .
Article Media
Back to News