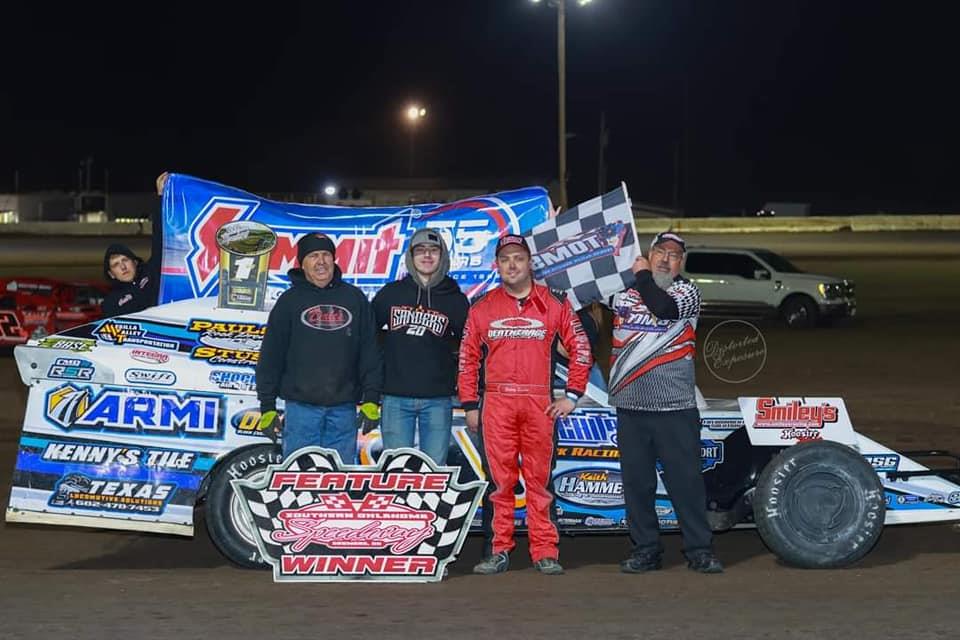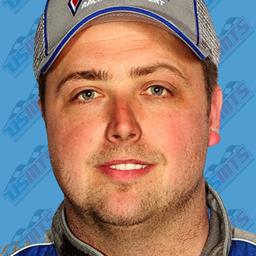 ---
Rodney Sanders cruises in TOMS opener at Southern Oklahoma
Rodney Sanders claimed his first win of the year over the weekend during the Jeff Gibby Memorial at Southern Oklahoma Speedway. He collected $4,000 for his flag-to-flag victory in the Touring Outlaw Modified Series (TOMS) event aboard his Wichita Tank Racing / Paulson Rock Products / Stussy Construction No. 20 Texas Locomotive Solutions / Kenny's Tile / ARMI Contractors/ MB Customs / Hatfield Racing Engine Modified.
"We didn't have the start to the year that we wanted at Vado (Speedway Park) back in January, but we were hitting on all cylinders this weekend at Southern Oklahoma Speedway," Sanders said. "We've got a lot of great people who support this program, and it's awesome to be able to give them their first win of the year."
Rodney Sanders returned to the driver's seat of his Wichita Tank Racing No. 20 Modified on Friday afternoon for the opening round of the two-day Jeff Gibby Memorial at Southern Oklahoma Speedway (Ardmore, Okla.).
With 30 Touring Outlaw Modified Series (TOMS) entries on the grounds for a pair of heat races leading up to Saturday's main event, Rodney followed up a fourth-place showing in his first heat with a fourth-to-first run in the second round.
Starting Saturday's feature in third, Sanders stole the lead on the opening circuit and led the entire distance of the 30-lapper to claim his first win of the 2023 season and a $4,000 payday. He finished 1.693 seconds ahead of Kale Westover with Gary Christian, Chris Huckeba, and Mitchell Clement rounding out the top-five.
Full results from the weekend are available at www.TouringMods.com.
Sanders now turns his attention to the United States Modified Touring Series (USMTS) 2023 opening weekend, which is slated for this Thursday – Saturday at Rocket Raceway Park (Petty, Texas). The 13th annual USMTS Summit Spring Nationals includes a $3,000-to-win program on Thursday a $5,000-to-win slate on Friday, and a $10,000-to-win finale on Saturday.
For more information on the weekend, please visit www.USMTS.com.
Back to News