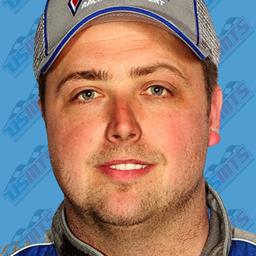 ---
Sanders finishes 6th in Fall Nationals main event at Vado
Rodney Sanders continued his 2023 campaign in the Land of Enchantment as he traveled to Vado (N.M.) Speedway Park for the Rancho Milagro USRA Fall Nationals on Friday through Sunday. He finished no worse than sixth in the Modified division throughout the three-day affair.
Forty-seven USRA Modifieds were in the pit area at the 3/8-mile track when the event kicked off on Friday evening. Sanders began the weekend by driving his familiar Wichita Tank Racing No. 20 from ninth to third in his heat race, starting him sixth in the night's 25-lap A-Main. He picked up two spots in the feature to score a fourth-place result behind Jake O'Neil, Cade Dillard and Jake Timm. Jake Gallardo rounded out the top five.
The following evening, 45 Modifieds were at the semi-banked clay oval. Sanders won his heat race and began the 25-lap A-Main from the sixth position. He ran as high as second, but ultimately came home fourth for the second night in a row. Sanders finished behind Timm, Dereck Ramirez and Gallardo, while Terry Phillips took the fifth spot.
Thanks to his finishes in the event's first two nights, Sanders was locked into Sunday's $20,000-to-win finale as 47 USRA Modifieds descended on the track. He started the 50-lap main event from the fifth position and finished sixth.
Full results are at www.vadospeedwaypark.com.
Back to News